Are you in need of custom made NES items? Large boxes, small boxes, manuals, posters, other inserts, and you need a designer and a place to print them? Look no further. Contact Us for all the answers you need.'
If there's anything you'd like designed in our upcoming projects be sure to Contact Us as soon as you can with whatever you fancy.
Thanks for visiting,
Uncle Tusk
Join www.nintendoage.com by clicking the picture!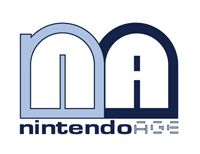 CRYSTAL BEANS FROM DUNGEON EXPLORER
MAGIC KNIGHT RAYEARTH
VIOLINIST OF HAMELIN
DO-RE-MI FANTASY MILON'S QUEST
DUAL ORB II
ETERNAL FILENA
MYSTIC QUEST REBORN
SMB2J WHITE BRICK VERSION
SUPER MARIO RPG: ARMAGEDDON (HACK)
NEUGIER: HEARTBEAT OF THE WIND AND SEA
SECRET OF MANA 2 VERSION 2
GANPURU: GUNMAN'S PROOF
FINAL FANTASY IV
FIRE EMBLEM: MYSTERY OF THE EMBLEM
3-11-13
New Boxes


Now offering GBA boxes!
Mother 3
Earthbound Advance
SNES
Lennus 2 II
Metal Max Returns
Slayers
Alcahest
Super Metroid Zero Mission
Star Fox 2
Final Fantasy VI: The Eternal Crystals
Rendering Ranger R2
Super Mario Kart R Hack
Arabian Nights
Power Fest 94
Breath of Fire 2 II
Clock Tower
Der Langrisser
Mystic Ark
Dark Law: The Meaning of Death
Burning Heroes
Emerald Dragon
NES
Advanced Dungeons and Dragons: Dragons of Flmae
Nintendo World Championships 1990 (2 different versions)
Nintendo Campus Challenge 1991
Stack up regular size
Arkanoid regular size
Sweet Home
Vs. Hogan's Alley
Vs. Excitebike
Vs. Duck Hunt
and tons of multi carts!
2-4-13
New boxes added!
Nintendo NES
220 in 1
260 in 1
Robocop versus Terminator
Hammerin' Harry NTSC
The Legend of Zelda Triforce of the Gods
The Legend of Zelda Shadow of the Night
Homebrew World Championships 2012
Super Nintendo SNES
Bobby's World
Radical Dreamers
Live a Live
Tekken 2
Zelda BS Vers.2
Energy Breaker
Treasure Hunter G
Finaly Fantasy VI

1-30-13
New Virtual Boy Game Space Pinball is now available!

1-7-13
Uncletusk.com now offering CIB games! And Earthbound manuals!

12-4-12
Finally for sale! Tales of Phantasia Manuals!

NOW SELLING OUR FIRST CIB VIRTUAL BOY GAME. BOUND HIGH